Enjoy the food,the music and the craic, get served by our friendly staff!
We have live music every weekend!

September live music
FRIDAY                SATURDAY
1-2         Ambush                 Ambush
8-9         Swing Grass Soc       Swing Grass Soc
15-16      Sean McCabe           Sean McCabe
22-23      North Clan             North Clan
29-30      Blarney Pilgrims        Blarney Pilgrims       
Our open sessions are magic!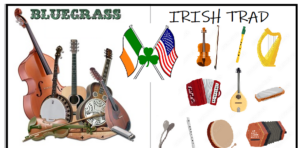 Wednesdays for Irish trad 
and
Thursdays for Blue Grass an' Ol' Timey
Welcome to our green Irish Pub in Gamla Stan,Stockholm
For over two decades people have come to us for to
meet and socialize in the center of Stockholm Old Town.
O Connell's Irish Bar has a great selection of beers and whiskeys and a great menu of healthy and delicious food. The sports-interested and international staff do their absolute best to make you feel comfortable. Most sports are shown on the our big screen TV:s. Drinks, good ambience and darts downstairs in our beautiful cellar vaults adds to your experience. We're sure you'll enjoy yourself at O'Connell's Irish Pub!
Our pub has been a meeting place for good music and was a singer/songwriter venue already in 1965- then called "KAOS". Several famous Swedish trubadours have played here-
among them Cornelis Vreeswijk and Fred Åkerström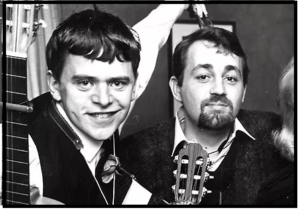 The cellar vaults in our basement go back to the 16th century, but the street level bar rooms were built on top of the vaults in the years ranging from 1640 till 1700…
so we are a great part of the history of Old Town Stockholm
This is our street view in the year 1900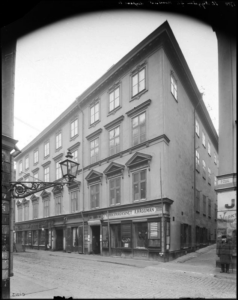 Some of our customers regard our pleasant bar their second living room!

We offer a wide variety of beers and whiskies!
Amazing Pub Grub – best Fish n' Chips in town !